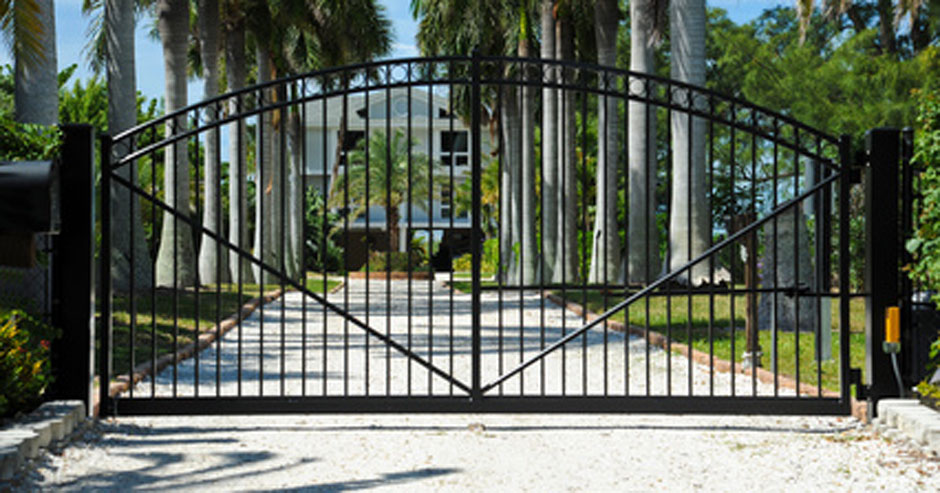 Gate Repair Tarzana CA
We would like to begin with an important alert: Broken gate - whether it is an iron gate or a gate made of wood - might be dangerous and using broken gate can result with injuries and with damage, so a broken gate, whether it is a wooden swing gate or a driveway iron gate really should not be used! Trying to force the gate to move, by constantly pressing the opening or closing remote or wall switch, or any other attempt to repair a broken gate by DIY can end with injuries, and is very dangerous. Tarzana Garage Doors Guys of Los Angeles service all types of metal gates in Los Angeles County. We repair iron gates, roll down doors, overhead commercial doors and swing gates. Whether you need roll up door repairs in Tarzana, or garage door repair in Woodland Hills, we can help. We repair electric gates, manual gates and we have same day service to get your broken gate working again ASAP.
Emergency gate repair, Tarzana
On the lookout for someone who provide same day, along with emergency gate repairs in Los Angeles City? You got to the right place! You can easily fix all kinds of broken gate - From roll up gate repair, to electric gate operator repairs in Tarzana, we are the solution for all kinds of iron gates services. We service Roll-down, overhead Door repairs, rolling gates, and we also provide industrial roll down gates maintenance.
When considering new gate installment, top quality should be the very first thing you search for. We know that you want a strong and reliable gate, that will keep the unwanted outside your business or your home, and that will work smoothly each time you need it to open or to close. Tarzana Garage Doors Guys are familiar with the fact that gate can stop working in different hours of the day, that is why Tarzana Garage Doors Guys proudly provide emergency rolling gate repair support.
When there is a something wrong with the gate, or if you think that the gate is not functioning like it used to, please call us to arrive and repair it. Beside the fact you will not make the problem worse, a broken gate can be harmful, and can lead to severe injuries. And no, trying to force the gate to move won't do any good, and without a doubt won't solve the problem. A broken gate, and it can be a wood swing gate or a roll down gate require a gate expert, that fixing iron gates is what he does for work, since only a rolling gate technician, who fix many iron gates in California, and who carry the equipment and the part, and the capability to deal even with the heavy duty industrial iron gates.
Tarzana Garage Doors Guys can fix and install all kinds of iron gates: From electric gate motor repair, to out tracks storefront gate service, we are the solution for all kinds of rolling gates services. We know that you would like a strong and reliable gate, that will keep the unwanted outside your business or your house, and that will work smoothly every time you need it. We aware of the fact that gate can stop working in unique hours, that's why we offer emergency gate repair service in Tarzana CA.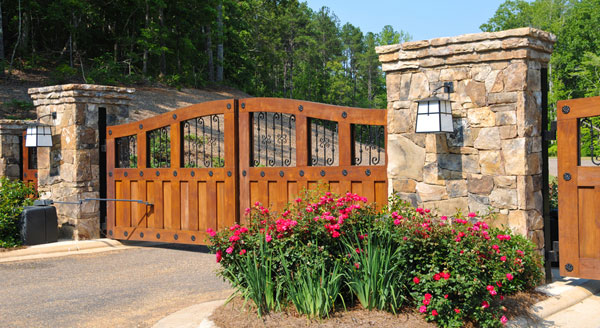 Security Gate Solutions Tarzana CA
For those who live in Los Angeles, and you own a metal gate, we highly recommended to provide your gate with maintenance service twice a year. Even the standard maintenance service, of greasing and testing the gate and the gate's components can make the difference between a gate that function properly (As every gate in the world should), or a gate that will require service in the near future. If you own a gate and you can't remember when the last time someone looked at your gate was, do not wait until it will be too late – and you will be struggling with a broken gate – and get in touch with Tarzana Garage Doors Guys for same day gate repair service in Tarzana and the area .


Gate repair and installation service in Tarzana:
Tarzana Emergency gate repair service.

New gate installation Tarzana CA.

Motor (Operator) repairs in Tarzana.

Professional gate experts.

High quality gate parts Tarzana.

Gates maintenance service in LA.

Electric gate repair Tarzana California.
Emergency repairs, Tarzana California
In need emergency gate repair in Tarzana? Whether it is a broken swing gate, a roll up iron door or an electric swing gate, if the gate is broken, out of the track, the motor broke, stuck or even making noises, it should not be operate until it will be repaired by a qualified gate technician.
That does not means that you have to sleep inside your shop, or wait for couple of days for somebody to arrive and get your car out of the car parking lot. Tarzana Garage Doors Guys offer an emergency gate repairs service in Tarzana CA. All you need to do is to get in touch with us and your gate in LA will be fixed today.
If the your roll up gate in Los Angeles County is not moving, jammed, or unbalanced, stop using it and contact a local gate repairman to arrive and repair it for you. If you are going to ignore the fact that there is certainly a problem that need to be repaired, and you will continue to use a gate that need to be repaired, soon the gate will get stuck, and you will need emergency repair for a broken gate. If you want to save money, and if your time is valuable to you, do not ignore the problem, fix the broken gate on time, and save the time as well as the money you would spend in case you will choose to ignore the problem. It may be a broken steel gate repairmen or garage door installment in Los Angeles, use a local expert who have the expertise required to deal with garage doors and gates in California.
Gate repairs in Tarzana
At some point during many years of using the gate, the gate will need service. It may be simple greasing and tuning, or it can be motor replacement, but eventually every gate will require it. It can be a swing gate in Tarzana, or a garage door repair in Gardena, eventually the gate will get stuck. It can take 2 years, and it can take 30 years, a lot deepened on how often you maintained and grease the gate, how often you used the gate, and more.  But if you find that the gate you own need repairs more than once a year, it mean that there is something wrong with the gate that need to be addressed. Every rolling gate that was correctly installed by a qualified expert, and which was maintained and greased on time, should work safely and with no issues for many years. So if you find yourself dealing with issues with the roll gate too often, you may want to contact a local expert, who will come, evaluate the problem, and repair it once and for good.
 
Gate Installment, Tarzana, CA
Every time one of our gate installers in Tarzana perform a new gate installment service, there are couple factors we always try to fulfill: high quality gate, and professional gate installment job. Since when you purchase and pay for high quality, you will get quality in exchange. And it doesn't matter if it is a garage door installment, a swing iron gate installment, or even industrial roll up gate. Since when you pay for a high quality rolling gate, from a trusted gate provider in Tarzana, you know that you receive a rolling gate that will work for many years like every gate in the world need to.
You might find it awkward to pay more than other contractors in Tarzana charge. But just like when you purchase a new vehicle, and you accept the simple fact that top quality cars cost more than the low quality cars, the same with a new gate installment, and basically anything in life: Quality is what make the difference, between the cost of the high quality new gate and the low quality gates, but also for the way the gate will operate. And high quality gates, which was installed efficiently, can easily work for 35 years and more.
You do not want to find that the new gate you recently installed got stuck at the worst timing, and that you need an emergency gate repair service. If you notice that there is something wrong with the gate, if the gate is moving slower compared to the way it used to, or if the gate is making loud noise, contact a local gate company in Tarzana to come and solve the problem for you. We wrote this paragraph talking about new gate installment in Tarzana, but the general idea can be used for other fields. It can be a new garage door installment in Hermosa Beach, or garage door opener installment in Tarzana, always aim for quality.


Our rolling gate services
Iron Gate repairs Tarzana.

New gate installment Tarzana.

Rolling gate maintenance in.

Electric gate repair Tarzana.

Swing gate & door spring repair.

Rolling door operator repair and installation in LA.

Swing gate repair Tarzana CA.

Parking lot gate repair Tarzana.

Driveway gate repair in Tarzana CA.

Store entrance gate repairs Tarzana.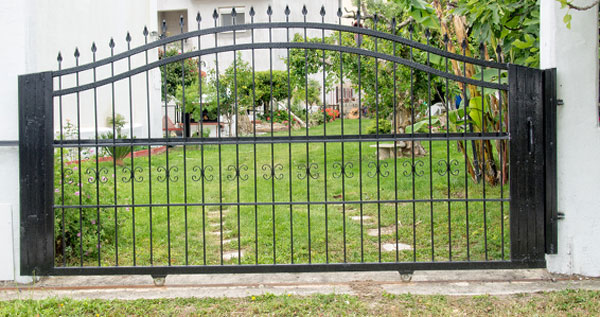 Shop Gate Repair Tarzana
Store front rolling door (or shop front roll down door) is a great solution to make sure that your shop or your store will be secured, safe, and that when you will open the store, the gate will not take any space from your store, Since the gate rolls up into a roll, freeing the space that a swing door would.
There are many different types of store-front doors in Tarzana: You can find rolling store-front gates, see-through gates, solid gates, roll down gates and more. The best part is the fact that you just found the company that can service them all! Tarzana Garage Doors Guys can supply, maintain, install, fix, and service any metal store-front gate in Tarzana, or anywhere else in Los Angeles. If you own a shop, in which there is a roll up door installed, and you are using metal store-front rolling door to lock you store at the end of the day, you probably understand how important it is to have a gate that operate in a smooth way. There are many different types of shop-front gates and store-front doors in Tarzana, and they can be used for various purposes, but all metal shop-front doors have one thing in common: they all need to be strong, consistent, and to work every time we need them to. You might be in need for emergency gate repair in Tarzana, or for storefront gate motor replacement, always aim for quality, and always hire a pro for to perform the service for you.
Which shop front gate to choose?
There are many different types of store-front doors and gates in Tarzana, each one was designed and was installed to fulfil a different purpose. Some need to have their shop front gate to be solid, strong, and to provide security to the shop. Some would like their iron store-front door to be as see-through as possible, and that even during the times when the shop is closed, people will still be able to see into the store (See-through store-front gate). Some need their iron store-front roll down door in Tarzana to operate automatically, and want to have the ability to use the gate remotely, and some prefer to operate the gate by hand, since they only use it one time a day, and at times even less.
If you find yourself wondering which store-front gate to install, we are right here to assist you with years of expertise and endless knowledge about the metal store-front gates repair and installment in Tarzana. To us, as a professional company with skilled Gate experts, it won't matter if you need a new store-front door installation in or repair service for an existing gate, we can deliver any kind of support, whether it is a store-front gate, an industrial door repair, or any other kind of commercial door in Tarzana.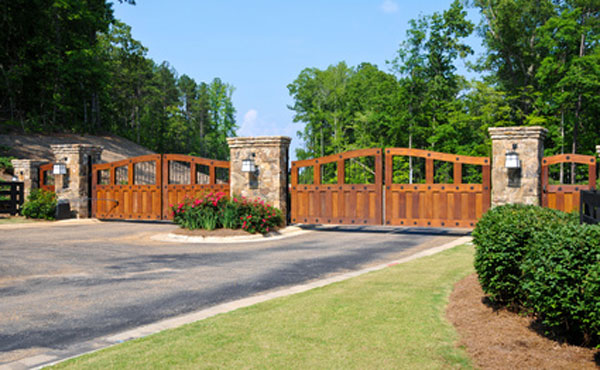 Store-front iron gate technician
Many times, when one is facing a problem with their store-front gate in Tarzana, he may wonder who they need to contact to get the iron store-front gate repaired ASAP. Do they need to contact a locksmith in Tarzana? Do they need a garage door specialist? Can our local handyman do the job? So we would like to answer the questions, and to make it clear to you that you just found the solution to any problem, because Tarzana Garage Doors Guys can fix all of them. No project is too complicated or too simple for the technicians of Tarzana Garage Door Guys, and we have the knowledge to deal with any kind of service, because when you are a pro, the type of service shouldn't matter to you, and you should be ready to deal with any type of gate, wood or steel, residential or commercial, rolling up or swing, manual or electric.
Gate door locksmith Tarzana CA
The nature of the service we provide for gates and doors in Tarzana, require from us to be able to deal with different types of gates and overhead doors. We believe that every garage door specialist or gate exert should be able to deal with both residential overhead doors and roll up gates. It can be an overhead door that went off tracks, or gate's lock that can't be opened. People need the services of a locksmith on different hours and during different days. Some need a local locksmith to open their roll up gate in Tarzana California, and some need to use the services of a one of our gate locksmith specialist. The important thing is that the locksmith will always be available to get emergency calls, whether it is an emergency gate repair, or a lock replacement.
The reasons that may lead people need to use the services of a local locksmith are different: Some need a locksmith since they got locked outside the house and can't get inside; while others can't open the vehicle since they lost the key or the key might have broken; it may be a store owner who can't open the store-front gate, or a residential garage door that refuse to go up. Whatever the reason is, we are here to help, and they can open any stuck garage door or roll up gate today.
You may need a new garage opener installation, or garage door spring replacement, whatever the problem is, we will help. We carry parts to repair all kinds of garage doors and gates in Los Angeles, including commercial and residential, to help you get your broken gate working again today, or to install for you a new beautiful and reliable gate.
For same day repair in Tarzana California, Call: 818-479-3946
Tarzana Garage Doors Guys can repair any broken garage door in Tarzana California today!
About the author